Sunday, May 7, 2017 at 2:00pm
Hosts: Yoko Nakatani & Will Silvio
Where: 16 Union Avenue, J.P., MA 02130
Admission: Suggested Donation $20
Performer: Helen Sherrah-Davies, 5-string violin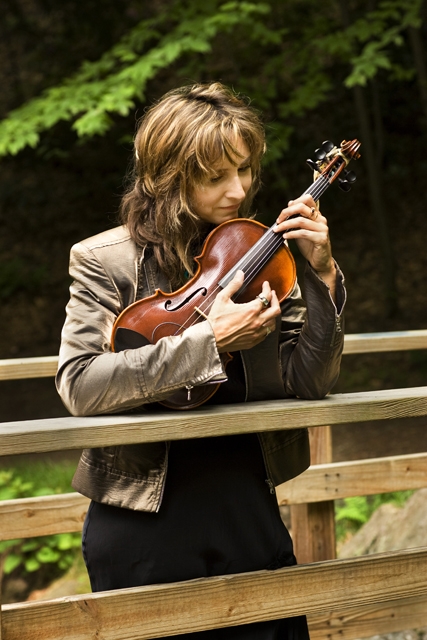 After many years as a classical performer and educator in her native Britain, Cambridge-educated five-string violinist and composer Helen Sherrah-Davies relocated to Boston, and graduated from Berklee College of Music in 2008 (Summa Cum Laude) with the "most valuable player" award, winning praise for being "one of Berklee's most original voices". She gained a Masters (with Academic Honours) in Contemporary Improvisation from New England Conservatory.
International credits include recording with Herbie Flowers (Sky/T Rex) in the UK, performing with Jon Lord (Deep Purple) in Switzerland, at the wedding of "Posh Spice" to David Beckham in Ireland, Montepulciano Opera Festival Orchestra in Italy,  an International Music Festival in the West Bank Palestine in 2011 – also teaching at Al Kamandjati in Ramallah. Stateside credits include performing with Simon Shaheen,  & recording with the Arabic Fusion ensemble, "ZilZala", Mimi Rabson's "Strings Theory Trio", singer song-writer Alan Williams', "Birdsong at Morning", & the Boston-based Jazz Composers Alliance. Summer 2012 saw her explore microtonal notes between "the notes" with monster guitarist Dave "Fuze" Fiuczynski's unique "Planet Microjam Institute" at the Jazz Festival in Genoa, Italy. Her debut recording as lead, "StarStuff" jazz-infected, synesthetic inspired & trans-stylistic originals, was born in 2009: "A richly beautiful album.  In a league-of-its-own brilliance" (Neal Richardson, Splash Point Music, UK)
Since seats are limited, please R.S.V.P. by April 20!